Sources of Family Planning Materials
Understanding where women acquire their family planning methods is important to increase access to modern contraception and catalyze efforts to meet family planning goals. The following briefs present a secondary analysis of Demographic and Health Survey data from USAID population and reproductive health priority countries to examine where modern contraceptive users obtain their method and to examine the contribution of the private sector to family planning.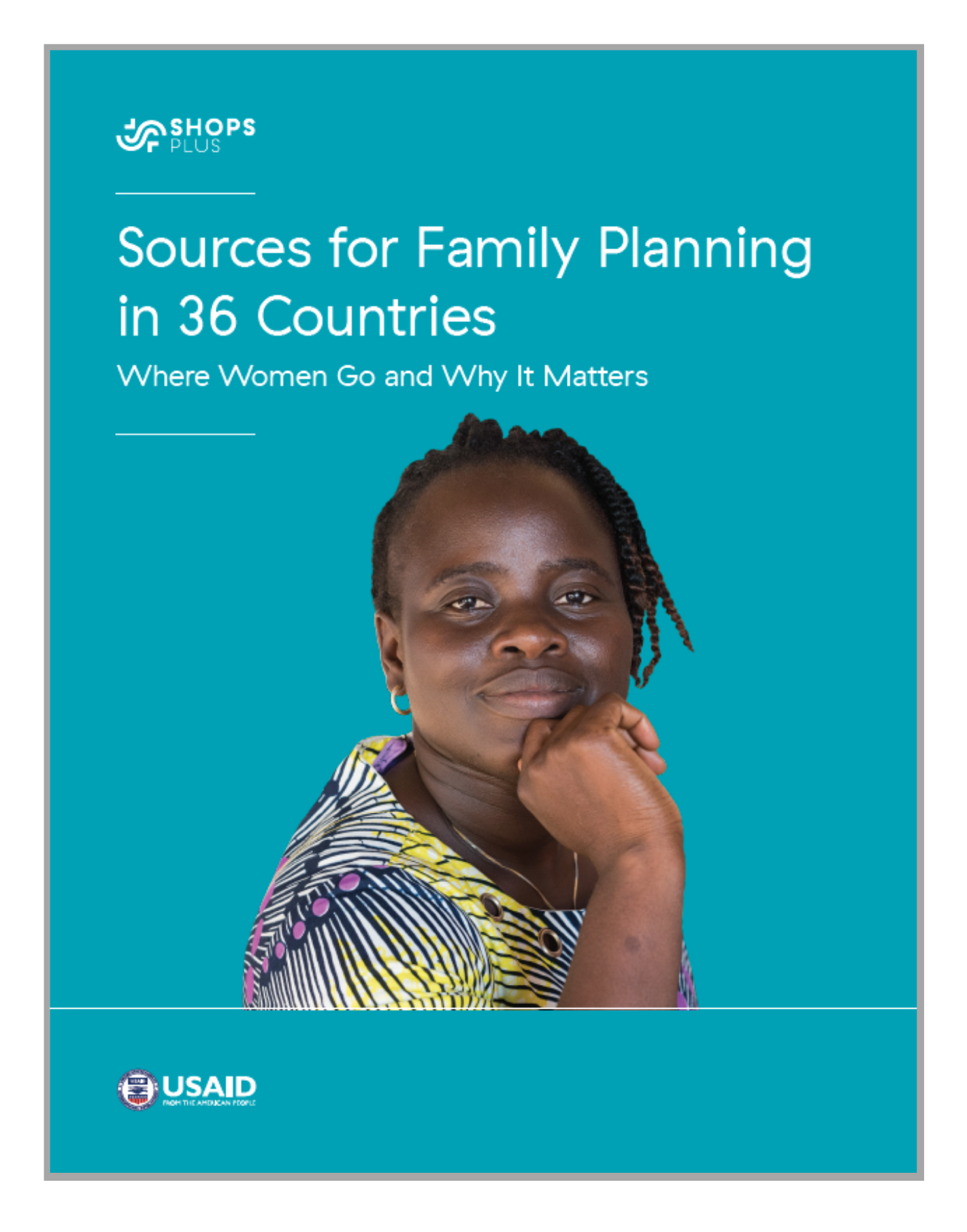 Country briefs
Asia
Africa
Caribbean 
Webinar recordings
SHOPS Plus also developed two interactive data visualization tools that help family planning program managers and policy makers gain a deeper understanding so that they can create more sustainable family planning markets.