The crucial role of health financing—the second of four webinars
SHOPS Plus continued its end-of-project series, Accelerating Private Sector Engagement, with a webinar on health financing. The June 23rd webinar highlighted the project's experience reducing financial barriers to expand access to health services in the private sector in Tanzania, Senegal, and the Dominican Republic. Over 650 people registered and more than 185 participated live.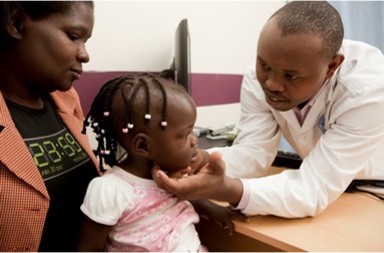 Jeanna Holtz, SHOPS Plus health financing director, set the stage by noting that the private sector underpins country efforts to become self-reliant and reach the Sustainable Development Goals for health, including universal health coverage. Publicly financed programs can enhance the ability of citizens to access the full range of services and products in the health system—including the private sector—sustainably and equitably. She highlighted that the private sector is an important source of care. It delivers 50 percent of health care in sub-Saharan Africa and more than 80 percent in Asia, which for many can cause financial hardship. Partnerships in which government financing flows to the private sector stand to benefit clients as well as governments and private providers. These initiatives in which health financing intersects private sector engagement often involve public-private contracting. They tend to become more comprehensive and achieve scale over time. Three country examples followed, each illustrating ways to expand access to health care in the private sector through financing at different stages of development.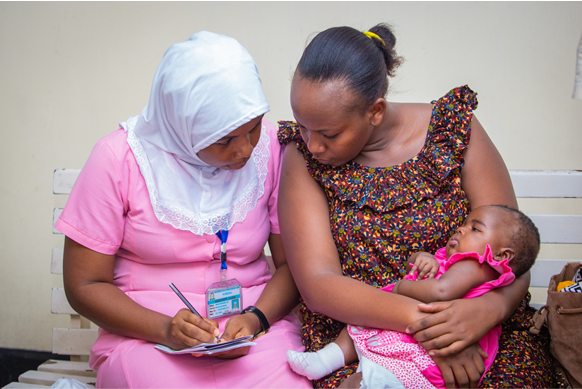 Maureen Ogada-Ndekana, SHOPS Plus chief of party, Tanzania, presented the project's work on expanding access to government-subsidized commodities, such as contraceptive implants and antiretroviral drugs, in Tanzania's private sector. SHOPS Plus connected more than 1,500 private providers to clinical training facilitated by the Ministry of Health. The project also facilitated partnerships, such as one between the Private Nurse Midwives Association of Tanzania and the government that allows accredited private midwives to access a supply of government commodities. These partnerships enable private providers to improve access to HIV and family planning products and services in the private sector in the near term. Over the longer term, the partnerships prepare private providers and their government counterparts for more expansive agreements—such as contracts with Tanzania's National Health Insurance Fund—that can reduce financial barriers for clients to access priority products and services.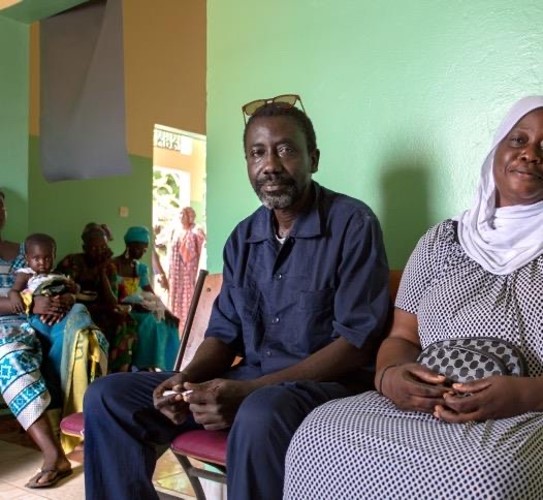 Isseu Diop Touré, former SHOPS Plus chief of party, Senegal, shared experience from a pilot that increased the number of private providers contracting with health mutuelles—an effort that aligns with Senegal's national strategy for universal health coverage. The project successfully advocated for the inclusion of family planning in a benefit package covered by the Ministry of Health's Agency for Universal Health Coverage. The pilot yielded more than 200 new contracts with private providers and dispelled the myth that private providers are not interested in engaging in health financing programs. Going forward, the Ministry of Health is using lessons from the pilot to scale up contracting between private providers and mutuelles in other districts in Senegal.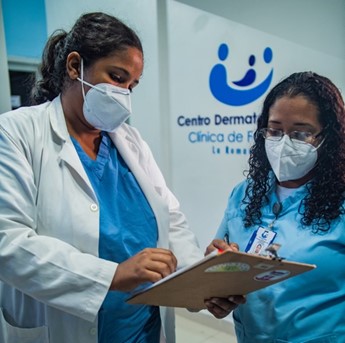 Mina Halpern Lozada is the executive director of Clínica de Familia La Romana in the Dominican Republic, the largest provider of HIV services in the eastern part of the country. She shared the nonprofit's journey with SHOPS Plus to contract with the national health insurance scheme, SeNaSa, a landmark achievement. This was a key component of the organization's transformation to a more sustainable business model. Since then, the clinic has encouraged eligible clients not yet enrolled in SeNaSa to enroll in the scheme, amplifying the clinic's ability to seek sustainable payments for services it provides from SeNaSa.
The health financing webinar was the second in a four-part series reflecting on global investments and field programs with USAID Missions. Highlighting achievements and lessons learned since 2015, private sector health experts cover broad thematic areas that affect access to health services through the private sector: stewardship, financing, and health markets. The final webinar looked at the project's results, their implications, and what the future holds. Learn more at www.shopsplusproject.org/EOPSeries.