World Contraception Day: Providing services to underserved populations in remote settings
On World Contraception Day, we highlight the importance of the private sector in increasing access to quality family planning services and products. For many people around the world, obtaining these services and products is challenging, if they are available at all. This is particularly true for people in rural and remote settings where the lack of access to these services has resulted in a high unmet need.
The private health sector is filling a critical role. Through the use of innovation, technology, and resources, private providers contribute to efforts to reach the FP2020 goals. They are increasing access to family planning services and products in remote and rural settings where the need is high and health facilities are extremely limited or out of reach.
In Madagascar and Nepal, for example, poor infrastructure and challenging geography have made provision of services a serious challenge. However, through strategic approaches such as mobile clinics and community change agents, SHOPS Plus and its partners are making a difference. 
Mobile outreach teams provide contraception services to women in remote areas
SHOPS Plus is using mobile clinics to reach underserved and remote populations, particularly married women, and provide them with a full range of contraceptive methods, including voluntary reversible contraceptive methods and services for women and populations most difficult to reach in Madagascar through the mobile strategy.
Each team consists of a doctor, midwife, and driver that travel around the region in a vehicle loaded with equipment that includes an examination table, reporting equipment and equipment for the prevention of infections, products, and consumables. Since these clinics were launched in January 2018, they have inserted 1,197 IUDs and 10,584 implants. Read more.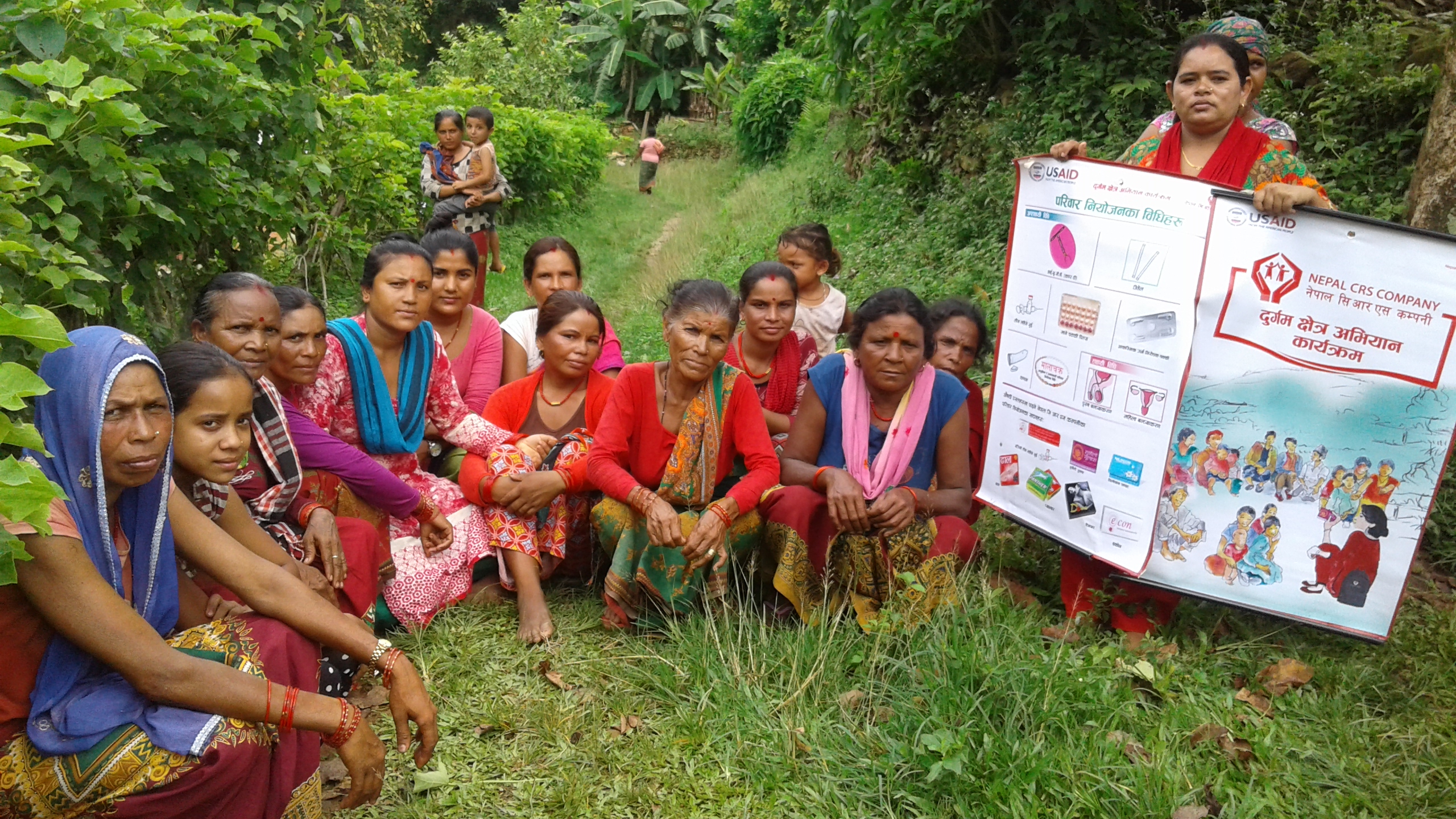 Promoting Priority Health Products in Remote Areas 
The Nepal CRS Company, with support from SHOPS Plus, recently launched an initiative to disseminate important health messages in rural areas through women's groups. The initiative is a community-based social and behavior change program that uses community change agents to promote good health. The program focuses on family planning, diarrhea prevention and treatment, use of antenatal care services and facility delivery, and the prevention and treatment uterine prolapse, a condition in which the pelvic muscles no longer adequately support the uterus.
The initiative will be carried out in four hill districts: Terhathum, Ramechhap, Tanahun and Arghakhanchi. The team selected these areas, which are also part of CRS's larger USAID-funded GGMS project, because they are some of the most remote in the country and have some of the poorest reproductive and child health indicators in Nepal. Read more.
Join the conversation online using #WCD2018 or #WorldContraceptionDay.