Using new evidence to support data-driven programming in Nepal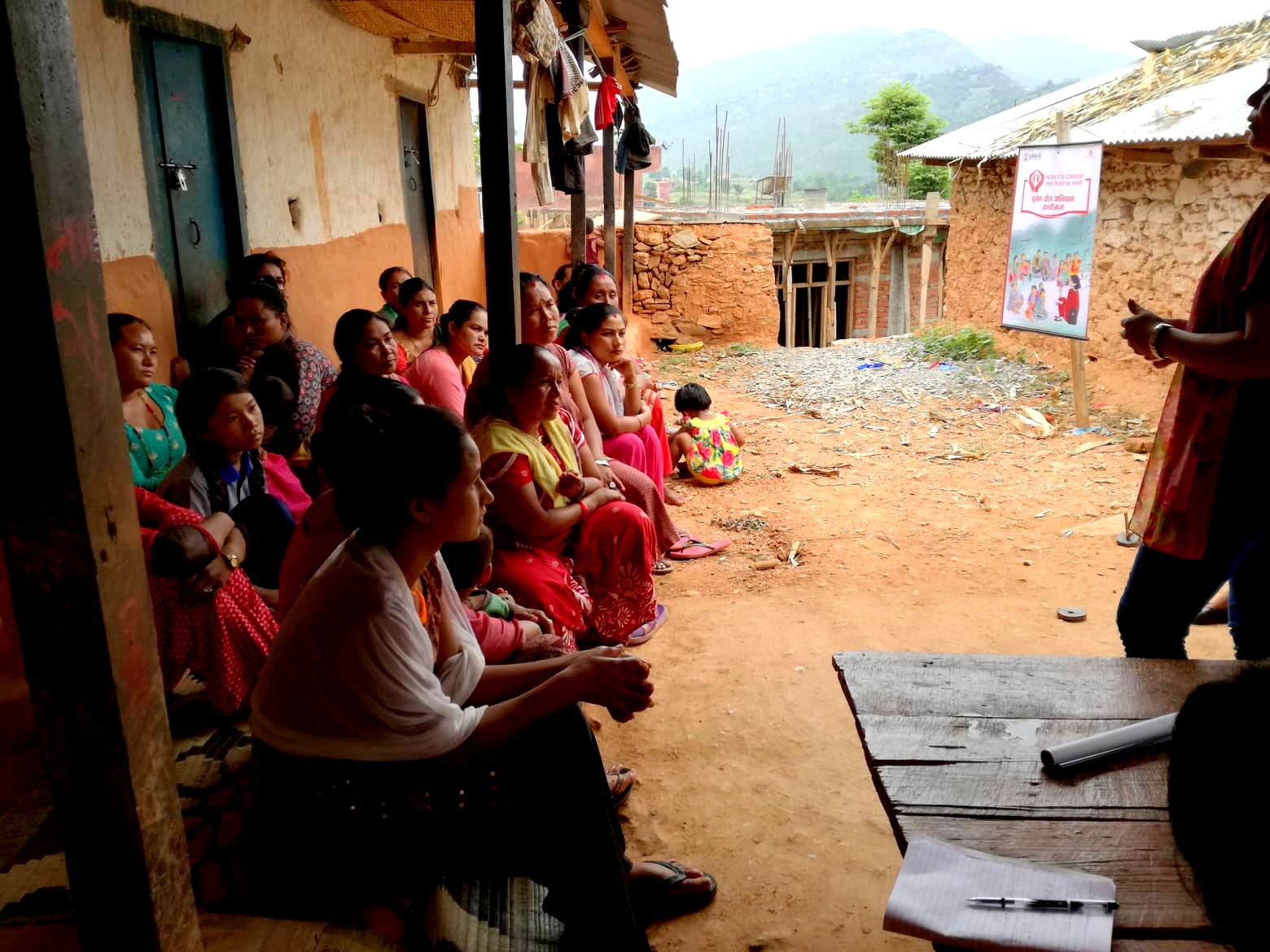 A new brief details how SHOPS Plus supported a Nepali social marketing organization to use locally relevant data to make evidence-based, district-specific program decisions. SHOPS Plus collected data from hundreds of women in four rural hill districts with extremely poor reproductive and child health indicators. Using a knowledge, attitude, and practices (KAP) survey, they pinpointed barriers and motivators to healthy behavior adoption in the areas of contraceptive access and choice, diarrhea treatment and prevention, antenatal care, and facility delivery. The Nepal CRS Company, a local social marketing organization and SHOPS Plus partner, used the findings to inform social and behavior change campaigns for its initiative in remote areas—called the Remote Area Initiative (RAI).  
"We didn't want to make assumptions about the experiences of women living in each district. As the brief summarizes, we found substantial differences in health practices across the four RAI districts," explains Tess Shiras, research, monitoring, and evaluation specialist for SHOPS Plus. "Tailoring the program to each community's knowledge, attitudes, and practices allowed activities to be responsive to identified behavior change barriers and better resonate with community members."
CRS adapted the social behavior change activities in each of the four districts based on findings. For example, in Terhathum the program focuses on facility delivery because the survey found that over half of recent mothers in the area delivered at home. In Tanahu, women's groups emphasize antenatal care because less than two-thirds of recent mothers received all four recommended visits. Ramechhap's curriculum concentrates on water treatment due to high use of untreated water. 
Findings revealed that fear of bodily harm is a significant barrier to use of hormonal contraceptives like pills and injectables. The RAI community change agents are communicating that, while women may experience temporary side effects, these contraceptives will not cause permanent harm. The RAI created men's groups as well to share accurate family planning information.
The survey also found that mothers had conflicting ideas about effective childhood diarrhea treatment. For example, over half of mothers thought antibiotics and antiprotozoals were the best treatment. Half also said that oral rehydration solution and zinc were just supplements rather than essential medicines. 
"This was a key finding for us because CRS and SHOPS Plus were about to launch a new ORS and zinc co-pack," notes Jiblal Pokharel, managing director of CRS. "We conducted follow-up qualitative research to learn more about caregivers' perceptions of various treatments and their decision-making processes around diarrhea care seeking and treatment. Ultimately, this informed the messaging in the RAI program and the marketing of the new ORS and zinc co-pack." 
Read the full brief to learn more about how SHOPS Plus collected timely and actionable data to develop evidence-based social and behavior change programs.
Learn more about our work in Nepal and in research and evaluation.