Timely access to financing results in new operating room, more women treated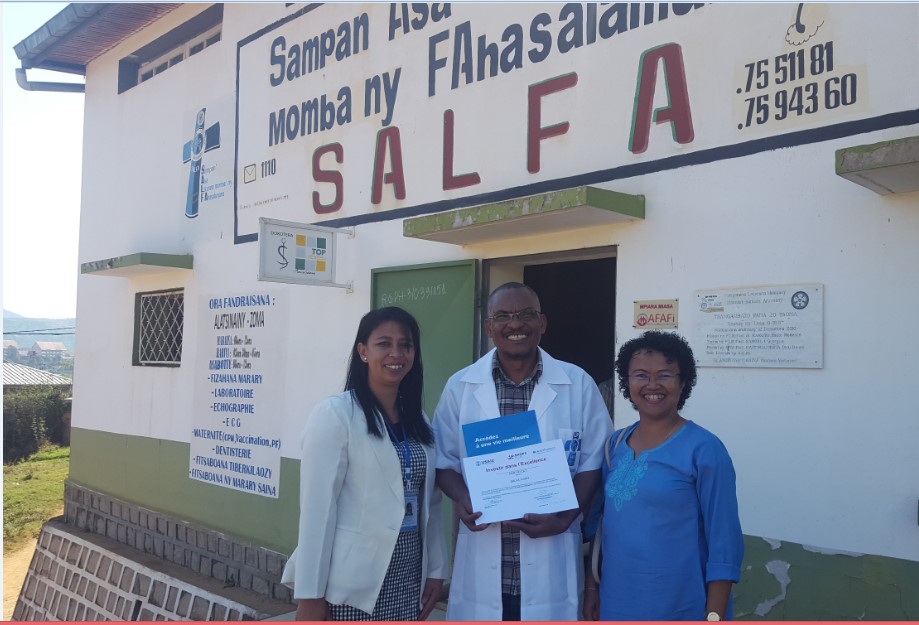 With the support of SHOPS Plus and its partner AccèsBanque Madagascar, the Malagasy Lutheran Church's Health Department (SALFA) hospital in Fianarantsoa built a new operating room and added more beds to provide quality care to people in the community.
Since 2017, the project has supported a collaboration between SALFA and AccèsBanque Madagascar to facilitate access to financing for health centers throughout Madagascar. The goal is to ensure that the centers are sustainable so they can continue to provide health services. This partnership bore fruit in January 2018 when AccèsBanque Madagascar granted a loan to SALFA hospital to finance part of its expansion and the completion of its operating room.  
"The loan from AccèsBanque Madagascar allowed us to finish the operating room of our hospital and the additional rooms in time for us to take charge of the vesicovaginal fistula operation campaign that we started with an international NGO," said Dr. Jean Blaise Rainimanala, chief medical officer at SALFA.
As part of this campaign, the hospital plans to operate on 100 women this year. Since construction was finished before the start of the campaign, the hospital was able to operate on 56 women in just four months.
SALFA further developed its financial management capabilities with SHOPS Plus training. Two hospital managers, along with other private doctors from Fianarantsoa, attended a training on the financial and operational management of health centers.
In recognition of SALFA's effort to invest in the health of the population, especially women, SHOPS Plus and AccèsBanque Madagascar presented the hospital with a certificate for "Investing in Excellence."