Survey indicates role, next steps for private sector in Madagascar COVID response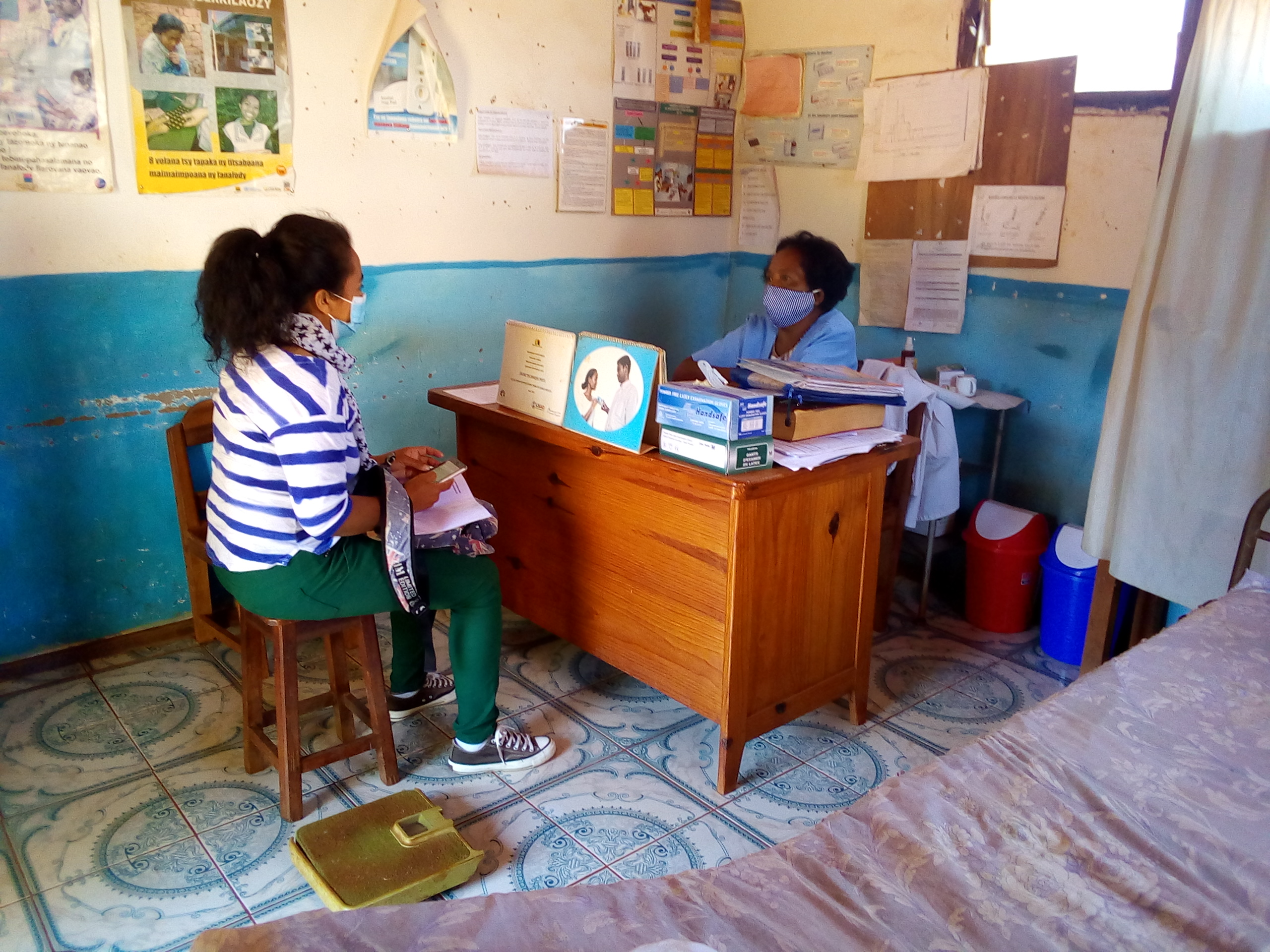 A SHOPS Plus survey of 250 private health facilities in the capital region of Madagascar, Analamanga, evaluated the capacity of facilities to prevent, detect, and treat COVID-19 cases. The goal was to inform the integration of the private health sector in the national pandemic response. The Madagascar government recognizes that it is critical for all health system actors to be engaged in a coordinated response to emergencies such as COVID-19. 
More resources and better reporting are needed
The survey found that 82 percent of private health facilities accept suspected COVID-19 cases. Most of the facilities offer treatment for mild cases and referrals to public health facilities for serious cases. The private facilities that do not accept suspected COVID-19 cases are unable to do so due to a lack of necessary equipment or to avoid the risk of transmission. 
All the private facilities lack personal protective equipment to conduct screening and testing and to manage severe cases. Primary facilities have struggled to maintain a continuous supply of materials, while private hospitals have seen reductions in staff and need equipment such as respirators, oximeters, and x-ray machines. Overall, the facilities expressed the need for additional financial and human resources to withstand the impact of the pandemic. Of the private facilities surveyed, only 21 percent report suspected and positive cases. 
Engaging the private sector in the COVID-19 response
SHOPS Plus shared the findings with private and public sector stakeholders, who were eager to discuss recommendations and identify next steps. These include:
Clarifying policies around the inclusion of the private sector in the national COVID-19 response
Integrating private sector representatives into COVID-19 task force groups
Establishing private sector focal points among private facilities to facilitate communication with the Ministry of Health 
Using social media for real-time updates on case management 
Setting up a user-friendly system for private facilities to report positive cases
Since the survey, the private sector has been officially integrated into the national COVID-19 response. All health facilities in—public and private—now receive the same COVID-19 protocol and information from the Ministry of Health. The U.S. government provided materials and equipment to public and private facilities alike.
In collaboration with the Ministry of Health and private sector actors, SHOPS Plus conducted a national census of private health facilities. The project collected information about COVID-19-related practices, capacities, and needs of the private sector in the regions outside Analamanga. The forthcoming results will help stakeholders strengthen public-private engagement nationally for a more effective COVID-19 response.