The role of nurses in advancing global health
On International Nurses Day, SHOPS Plus recognized and celebrated the vital role private sector nurses and midwives play in ensuring that health services are delivered to those who need it most. Nurses are the backbone of many health systems, particularly in countries that face severe human resource shortages.  
SHOPS Plus works closely with private nursing and midwifery networks worldwide to ensure this invaluable cadre of health professionals is strengthened to advance health priorities in family planning, HIV and AIDS, child health, and integrated primary health care.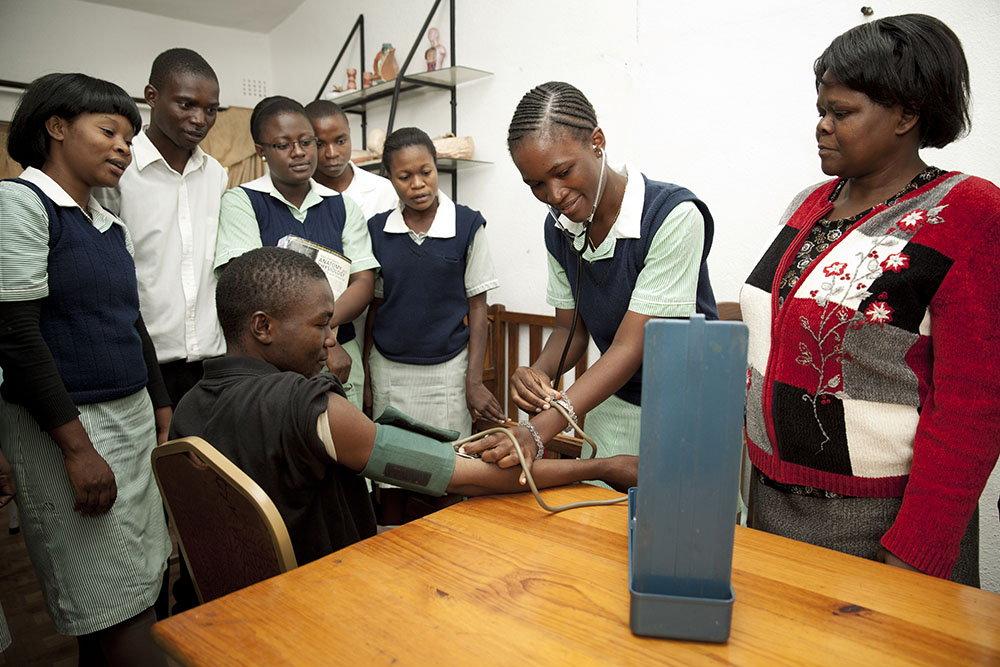 In Tanzania, the government has made significant strides in improving the delivery of essential health services, including services for family planning, HIV, and malaria. Despite improvements, there are still substantial health and development challenges. Tanzania's ability to address these challenges is constrained by the severe shortage of trained health professionals in the country. Therefore, it is critical that new graduate nurses, midwives, and community health workers are adequately prepared for their integral roles in the health system.
SHOPS Plus works with private medical training institutes in Tanzania to increase hands-on learning opportunities for nursing and midwifery students, and supports the training of private nurses to deliver family-focused HIV care.  
Today we celebrate these everyday champions working to improve global health and welfare around the world.