Protecting Haitian citizens before Hurricane Irma hit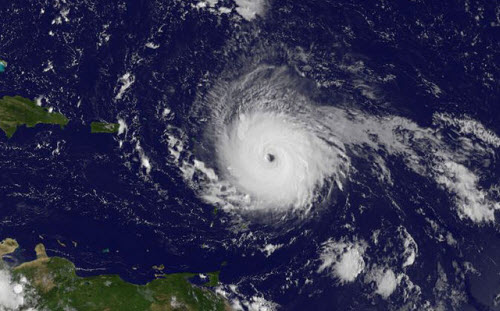 Haiti's Ministry of Public Health and Population tapped the SHOPS Plus communications network to help protect its citizens in the face of Hurricane Irma, one of the most powerful storms to hit the region in decades. Acting quickly, the team sent safety messages to 13,000 Haitians. 
As part of its regular program activity to increase the use of family planning and child health products, SHOPS Plus built a large base of subscribers to its mobile message service. To bolster the country's hurricane preparedness efforts, the team sent messages with information on treating water, protecting important health documents, seeking shelter. 
Safety messages via text 

To help ensure the safety of people affected by the storm, the team sent several messages in Haitian Creole:
Find out where the closest shelter is, in case you need to leave. Ensure that your home has food, water, and water treatment products. If there is an emergency for a pregnant woman, call 116.
Remember to wash your hands after going to the bathroom and drink treated water. The Ministry of Public Health and Population reminds you that cholera is still here.

 Protect your baby's vaccine records and other important papers so that the water does not destroy them. Put batteries in your radio so you can get information from the radio on the hurricane. Precaution is not cowardice! 
The team used a similar approach to share text messages about cholera treatment and prevention in the wake of Hurricane Matthew in 2016.