New assessment leads to increased public-private engagement in DRC
A private health sector assessment is changing the way the government in the Democratic Republic of Congo engages with private providers. 
The World Bank, the Bill & Melinda Gates Foundation, and USAID, through SHOPS Plus, funded the assessment to better understand the numerous constraints the private health sector faces related to the availability of commodities, shortages of adequately trained staff, and affordability of private health care. The assessment, which used the World Health Organization's health system pillars as a framework, looked at eight focus regions, reflecting the geographic diversity of the private health sector. Conducted in the early part of 2018, it identified key challenges and opportunities that will help develop a foundation for public-private engagement and strengthen private health sector activities in the country.  As described in the assessment, the country's private health sector is included in strategies and policies, and the government clearly supports this inclusion.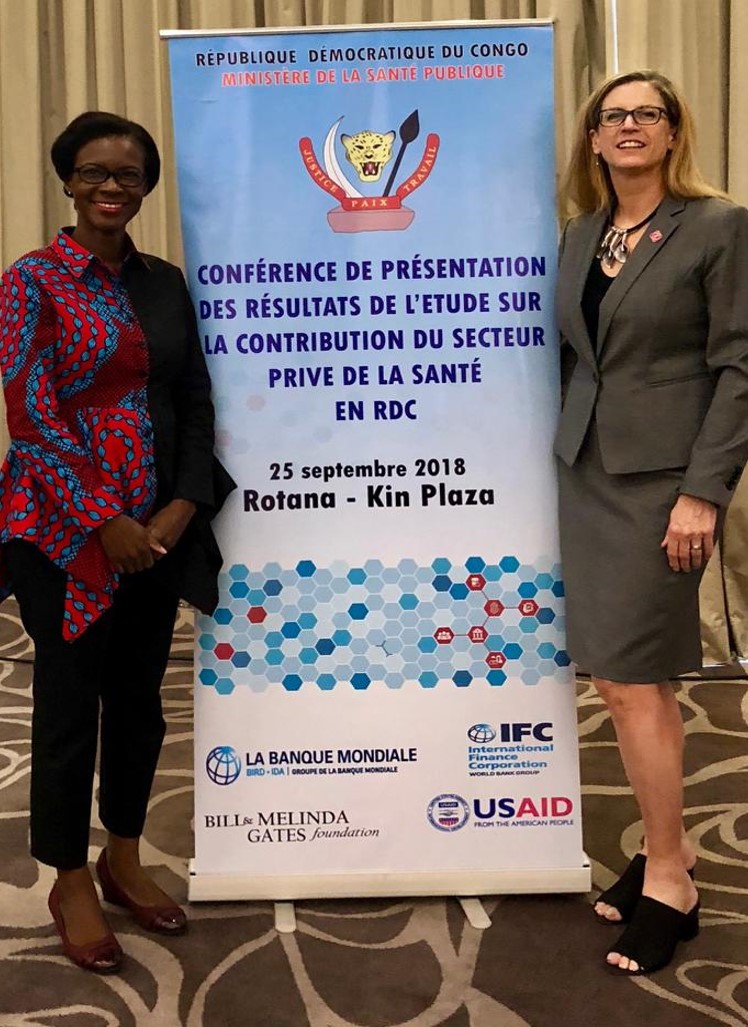 SHOPS Plus disseminated the results of the assessment in September 2018 at a ceremony in Kinshasa led by the Minister of Health and the Deputy Prime Minister for Transport and Communications. Both shared their appreciation of the assessment. 
 "The private health sector is an important actor in the DRC's health system, but the extent of its contribution remains largely unknown," said Oly Ilunga Kalenga, DRC Minister of Health. "Efforts at the central level to improve this cooperation are ongoing since the government is trying to decentralize the health system at the provincial and local levels."
The minister and his staff were closely involved in the assessment, which found that the country's private sector is an important source of care across all wealth quintiles. At the dissemination event in September, Kalenga talked about how the health needs of the population cannot be met by relying solely on the public health sector and that new partnerships should be created to ensure that all players in the health sector come together.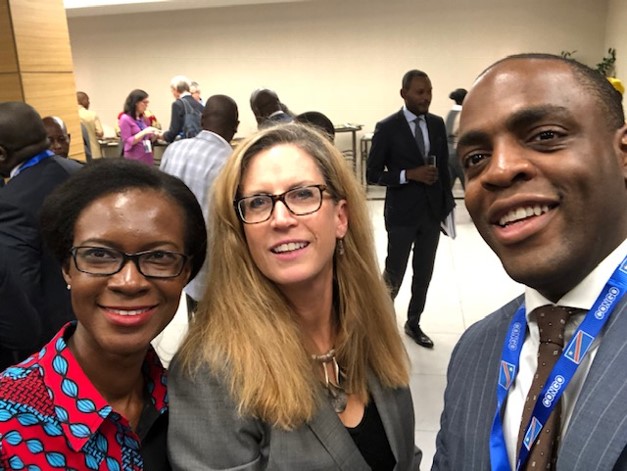 Deputy Prime Minister José Makila Sumanda attended the event on behalf of the Prime Minister, and talked about how the government plans to invest alongside Congolese private health sector partners to make universal health coverage a reality for the country. 
"The main benefit of the new health partnership proposed by the Minister of Health today is to define the framework in which we all work together to achieve our common goal of providing health coverage to our population," Sumanda said.
Country
Democratic Republic of Congo