Nepalese social marketing organization prepared for lasting impact, thanks to SHOPS Plus support
From 2016 to 2021, SHOPS Plus worked in Nepal to support a sustained increase in access, demand, and use of priority health products through the Nepal CRS Company (CRS), a leading social marketing organization. The project sought to help CRS achieve the objectives of its USAID-supported Ghar Ghar Maa Swasthya (GGMS) project and build the organization's technical, institutional, and financial capacity to be a sustainable source of critical health products in Nepal after USAID support is phased out.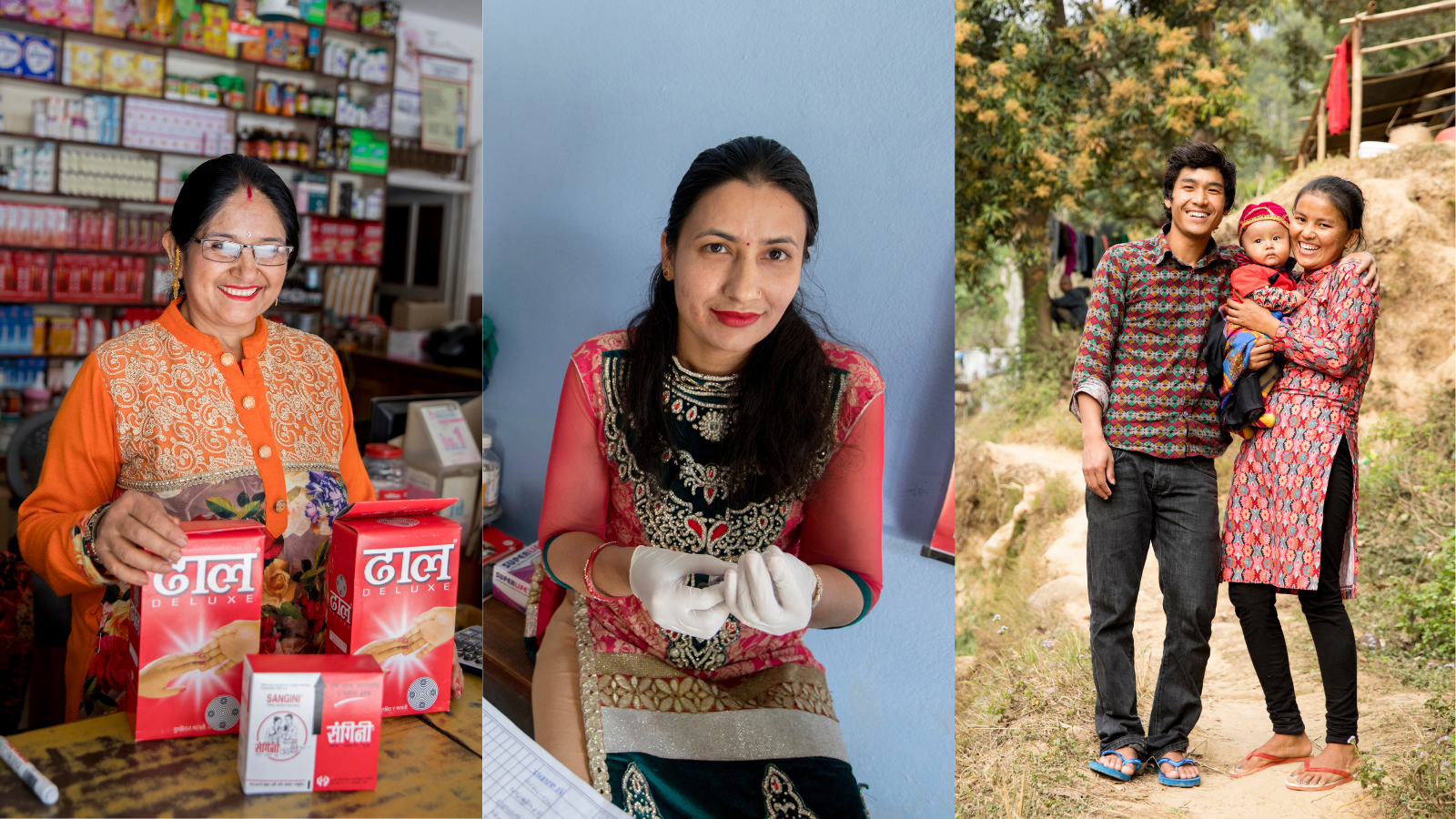 Improving CRS's sustainability to achieve lasting impact
SHOPS Plus began its support to CRS by identifying key challenges through a series of capacity assessments. SHOPS Plus then tailored its interventions to address each of the identified challenges, supporting CRS to:
Technical
Conduct and utilize research studies to inform and monitor marketing and behavior change activities
Develop mobile applications to track sales performance, provider quality, and share information on CRS products and services with clients
Train CRS staff to effectively conduct technical supervision visits at network outlets to improve provider quality
Organizational
Conduct an annual sustainability assessment using findings to establish priority areas for technical assistance
Use assessment findings, improve its monitoring and evaluation, communications, business development, and human resources functions
Financial
Increase its financial sustainability by employing data collection tools and research to inform financial decisions
Transition to a more sustainable two-level social enterprise model
Improve cost recovery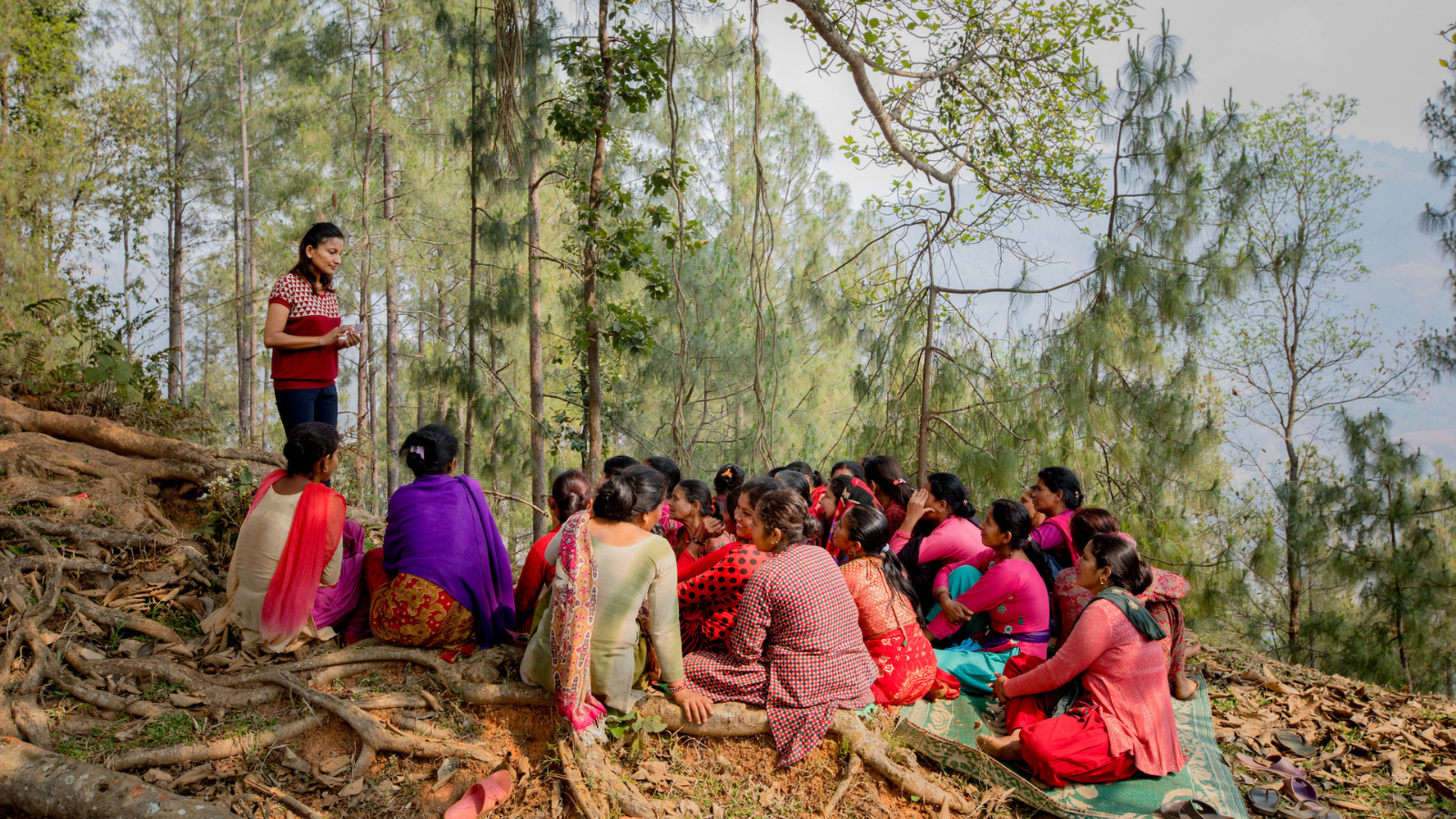 Key Results
Technical
| | |
| --- | --- |
|   | Couple Years of Protection resulting from CRS contraceptive sales increased from 401,910 to 508,341 (a 26.5 percent increase) between FY2014-15 and FY2020-21 |
|   | Modern contraceptive prevalence rate increased from 40% to 45% among Knowledge, Attitudes, and Practices survey respondents in GGMS areas between 2018 and 2020 |
|   | 14 research studies conducted and used by CRS to inform marketing and behavior change activities |
|   | 30% decrease in number of hot zones without a condom-selling outlet between 2017 baseline and 2019 endline hot zone survey |
Organizational
| | |
| --- | --- |
|   | CRS's annual sustainability assessment score increased from 2.3 to 3.1 out of a maximum 3.7 between 2017 and 2019 |
Financial
| | |
| --- | --- |
|   | CRS improved its financial sustainability by transitioning to a new strong with a for-profit entity focused on selling priority health products and a not-for-profit entity to implement donor-funded activities in support of its social mission |
|   | CRS increased its total cost recovery from 45 to 49 percent and its direct cost recovery (excluding indirect costs) from 68 to 92 percent between FY2015-16 and FY2019-2020 |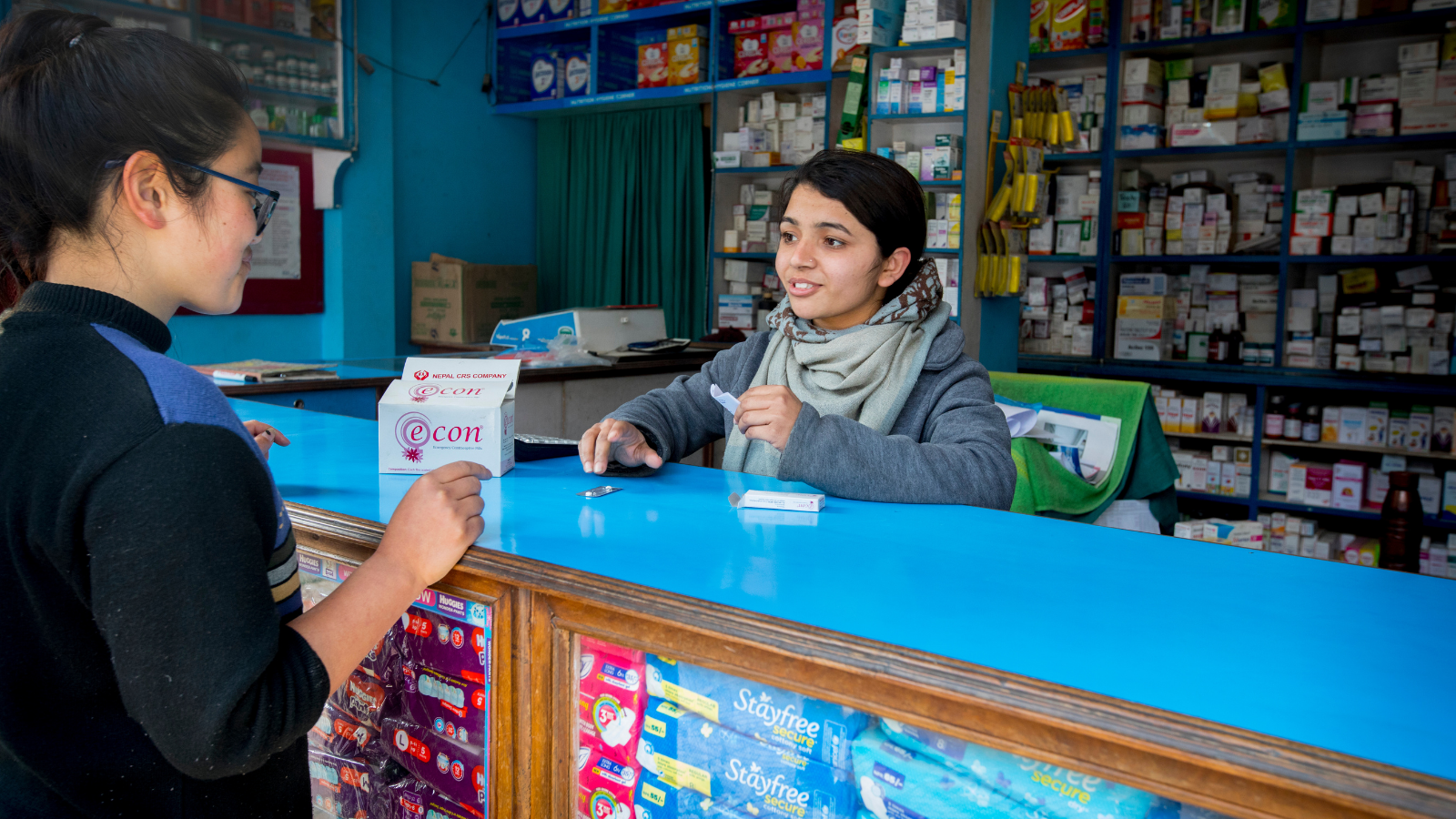 Ready to improve access to care for years to come
SHOPS Plus worked hand-in-hand with CRS to ensure that its significant contributions to Nepal's family planning market, and ability to leverage these skills to address other pressing health needs, are not lost when USAID support is phased out. CRS is now a stronger organization that is better positioned to be a more sustainable source of critical health products for improved health outcomes in Nepal.