Mobile midwives reach women in remote areas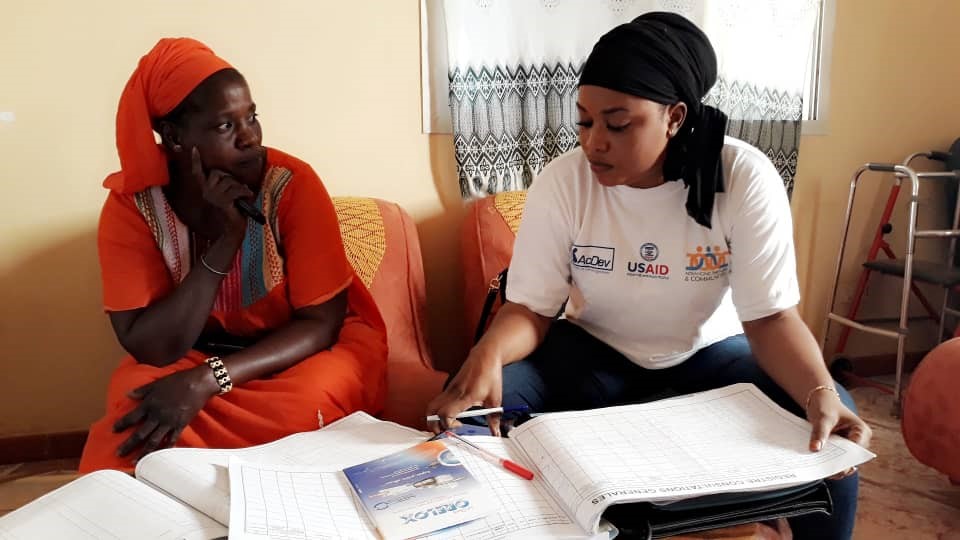 SHOPS Plus increases access to family planning and reproductive health services for women in some of the most remote areas in Senegal through the use of mobile outreach teams. Women who previously have had little to no access to health products and services, can now access both thanks to a partnership between the project and Action et Developpement (ACDEV), the nongovernmental organization that deploys outreach teams around the country.
The mobile outreach teams deliver comprehensive and confidential care, and are made up of a midwife, a nurse, a nurse's aide, and an assistant. Before a team arrives in an area, community mobilizers conduct outreach activities to generate awareness of the services that will be offered by the mobile units. The teams then travel to the areas and provide services and counseling on a range of health issues, including family planning, sexually transmitted infections, cycle disorders, amenorrhea, pregnancy and screening for HIV/AIDS and uterine cancer. 
Diallo and her team travel to Rufisque
Dieynaba Ba Diallo is a Senegalese midwife who leads one of the mobile outreach teams. A few months ago, Diallo's team visited the Rufisque area to offer counseling to the women working in Toubab Dialaw, a coastal village located 35 miles south of the capital, Dakar.
While in the region, she met with a 46-year-old mother of eight who works as a fishmonger. Like many women who do similar work, this woman purchased her oral contraceptives at a local pharmacy because her unusual working hours made visiting her local health post difficult and then it closed temporarily. Fortunately for this client, Diallo's mobile outreach team gave her an opportunity to access the much-needed counseling and services she required.  
When the fishmonger first visited the mobile unit, she came with concerns about unexplained spotting and high blood pressure. She met with Diallo and, during that appointment, received counseling and information about the range of family planning products available to her. Previously limited to just oral contraceptives, she had the opportunity to talk through all her options, including long-acting contraceptives. Diallo gave the woman all the information she needed to make an informed decision about her care, and referred her to the recently re-opened local health post for a follow-up appointment. 
A beacon of hope for women in need
For the many women in remote areas with limited access to services, mobile outreach teams have become a critical source of care and a resource for information on family planning, reproductive health, and other health areas. Thanks to midwives like Diallo, who bring extensive experience and clinical expertise to the mobile units, SHOPS Plus and ACDEV are reaching the many Senegalese women who lack access to quality health care.
Learn more about our work in Senegal.