Making bookkeeping easier for private health providers
In the best of circumstances, managing a business can be challenging , and health care providers have the added disadvantage of not receiving business training. SHOPS Plus helps providers acquire the necessary skills to run their facilities efficiently and effectively through business and financial management training. 
Accurate accounting is essential to the success of any business. Bookkeeping is sometimes overlooked because it is a mundane task, but without proper bookkeeping, managing a business is close to impossible. 
Identifying the need for a new tool during provider coaching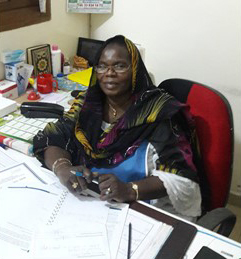 During a one-on-one business coaching session with Senegalese clinic owner, Madame Ndieng, SHOPS Plus senior training manager, Talla Diop, realized that although the provider understood the accounting system, she was having trouble keeping her books up to date. Ndieng, who has already received business and financial management training from the project, was using a plain notebook as an accounting ledger, and it was just too time-consuming to have to copy the column headings by hand, over and over again.
Ndieng, a midwife, owns the Al Noor Clinic in Petit Mbao, Senegal. The one-on-one coaching is part of the continued support offered by SHOPS Plus to providers that demonstrate high motivation or that have ideas for investment projects requiring financing. In her case, it was rebuilding a clinic that was destroyed by flooding, which she has since reopened in a new location thanks to her initial training.
Easy solution becomes key product in trainings
SHOPS Plus found a quick solution to the problem. Diop developed a standard accounting ledger sheet that he photocopied and gave to the provider. This simple tool transformed Ndieng's bookkeeping and has since enabled her to keep her facility's accounting records current. As a result of this success, Diop had the accounting ledger sheet printed, copied, and bound, and now this simple but important tool is accessible to all providers.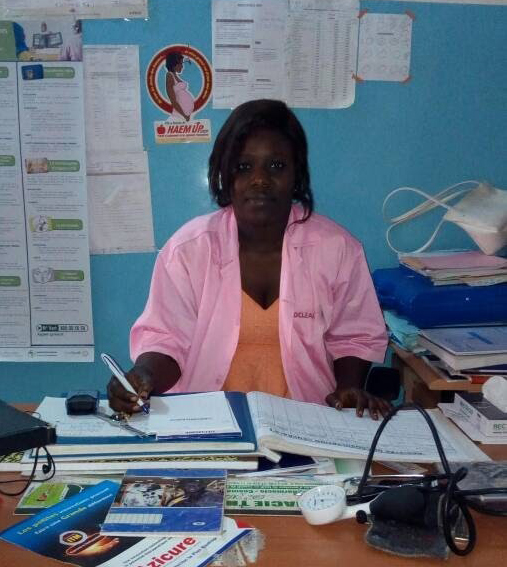 Since its development, whenever the SHOPS Plus team runs a business and financial management training session, it brings these accounting ledger books. The books are available for purchase so that providers can put their new bookkeeping skills into immediate practice. By investing in the management skills of private health providers, the project supports the success of their facilities which in turn allows them to serve more patients.
Learn more about our provider access to finance work.