Learning to design evidence-based social marketing programs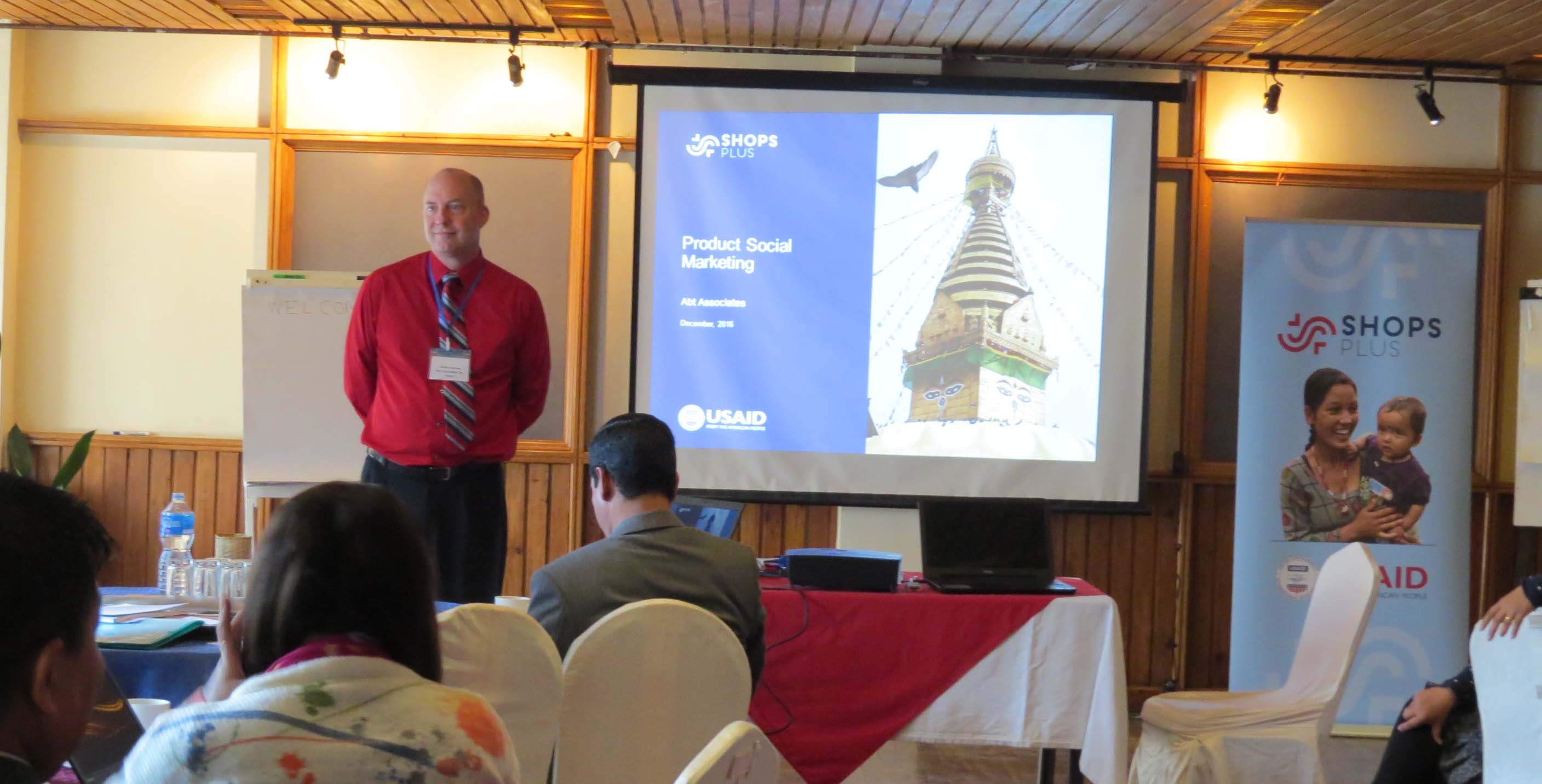 Since its founding in 1978, Nepal CRS (Contraceptive Retail Sales) Company has helped lower cultural and societal taboos associated with contraception. The social marketing organization plays an important role in reaching national health and family planning goals in Nepal, especially in recent years as the country's contraceptive prevalence rate has stalled.
SHOPS Plus helps strengthen CRS by providing training and technical assistance to staff. In mid-December 2016, the project led a three-day training program. The course emphasized the fundamentals of social marketing and research, evidence-based approaches, behavior change determinants, and how to achieve cost efficiencies.
I found the use of data from Demographic and Health Survey tables really useful in helping CRS design more impactful and targeted programs." –  Sushma Chitrakar, CRS training manager, in her post-training evaluation 
CRS staff learned how to implement, monitor, and evaluate programs and reach vulnerable and high-risk communities. During the participatory training sessions, they put their learning into practice through small group activities, case studies, and presentations.
The training program is a first step to help CRS become a stronger and more cost-efficient social marketing organization, while carrying out its mission of building a healthier future for the citizens of Nepal.
Read the High Impact Practices in Family Planning brief on social marketing, co-authored by SHOPS Plus Project Director Susan Mitchell.