Landmark agreement improves access to HIV services for vulnerable populations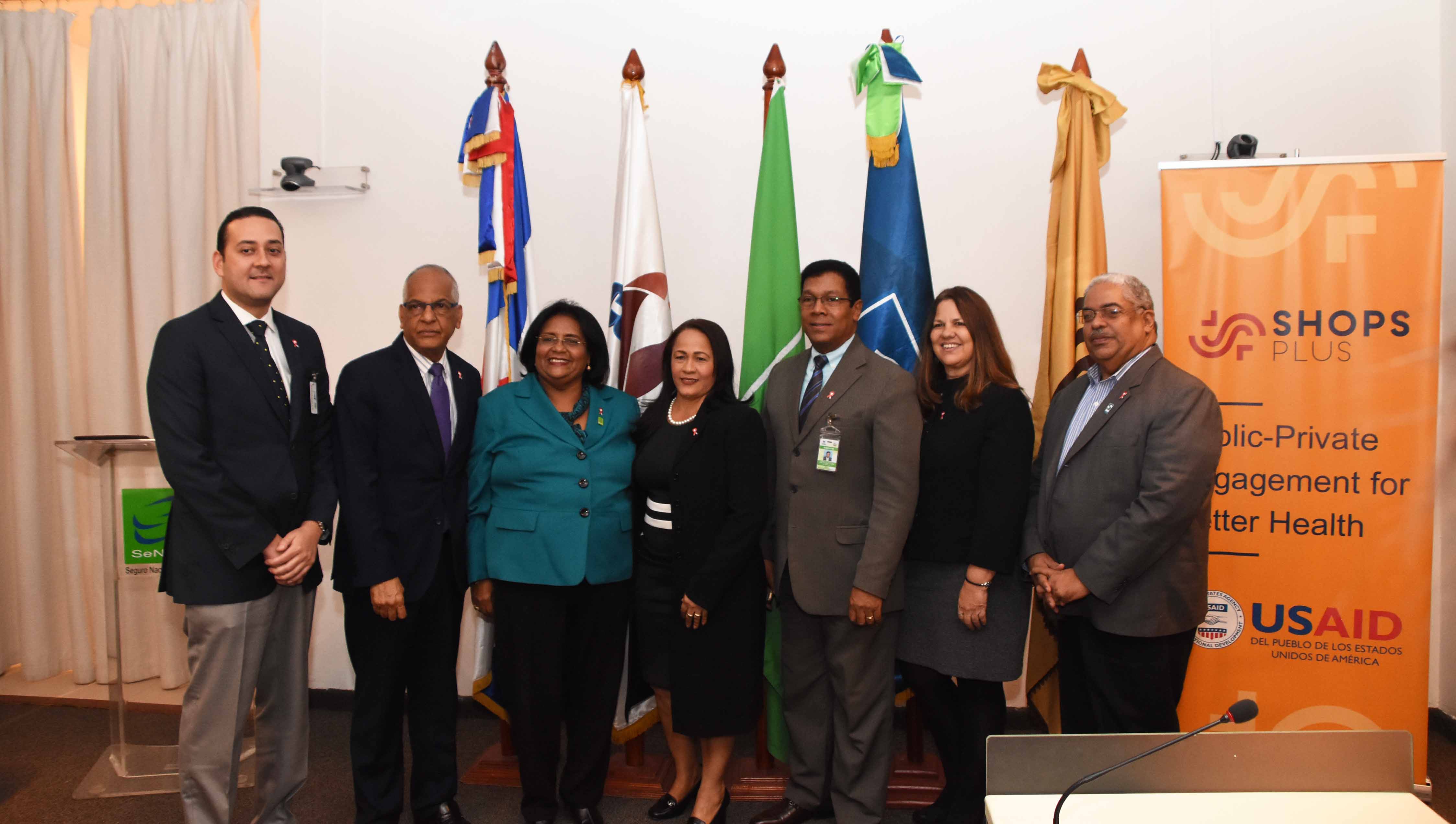 A new multi-stakeholder agreement in the Dominican Republic will increase access to vital HIV services and support the sustainability of the country's HIV response. The landmark agreement will institutionalize enrollment of people living with HIV and those at risk of infection in the national health insurance scheme. Four government bodies signed the agreement on October 15, 2019.
Coordinating action across sectors to save lives 
Although most people living with HIV are eligible for the subsidized scheme of the Dominican Republic's Family Health Insurance, less than half are enrolled. To increase enrollment, SHOPS Plus worked with the national health insurance agency (SENASA), the National HIV and AIDS Council, the National Health Service, the Central Electoral Board, and NGOs with HIV clinics to formalize each institution's responsibility for ensuring the enrollment of people living with HIV. As a first step, SHOPS Plus facilitated meetings with key stakeholders before drafting comprehensive standard operating procedures that outline steps and quality control requirements at each phase of the enrollment process.
In September 2019, SHOPS Plus conducted a workshop with the stakeholders to roll out the procedures and discuss key elements of an agreement, establishing the standard operating procedures as the official protocol for enrollment. The agreement also defines roles and responsibilities, including frequency and next steps, for each organization engaged in the enrollment process.
Establishing access for all Dominicans
Not all Dominicans living with HIV have the identity documents needed to enroll in insurance coverage. To address the fact that undocumented Dominicans are currently ineligible for the country's Family Health Insurance, SHOPS Plus invited the Central Electoral Board to participate in the signing. The board, which has the responsibility to issue identification documentation to Dominican citizens, has agreed to issue documents to people living with HIV so that they can enroll in health insurance.
Ensuring the sustainability of HIV service providers
SENASA only reimburses contracted healthcare providers for services provided to people living with HIV enrolled in the Family Health Insurance scheme. Increasing enrollment in the country's Family Health Insurance will ensure that contracted NGOs are paid for the services they provide, thereby supporting a sustainable platform for financing HIV services in the private sector.
The agreement indicates a clear commitment from the government that they are owning the country's national HIV response and providing care to the most vulnerable. In the words of Dr. Mercedes Rodríguez Silver, Executive Director of SENASA, "[With the] signing of this agreement, we reaffirm the work we have been doing to benefit this country's vulnerable population. We will continue to guarantee the enrollment of people living with HIV and those who are vulnerable."
Read about the first NGOs that contracted with the national health insurance agency.
Learn more about our work in the Dominican Republic and HIV.