Involving the private sector in the COVID-19 response and future pandemic preparation
The global COVID-19 crisis has shown that even the strongest, most well-resourced, and prepared health systems are vulnerable when facing an abrupt shock.
Private organizations of all sizes have a crucial role in helping health systems and communities build and sustain resilience before, during, and after events that stress or shock health systems. However, both private organizations and communities are routinely left out or engaged far too late in efforts to build health system resilience across the globe.
The private sector remains an untapped resource to address longer-term stressors that increase health system vulnerability and more abrupt shock events that require immediate surge capacities.
A new SHOPS Plus report proposes an evidence-based strategic approach (see figures below) to guide USAID missions in engaging the private sector in health systems resilience efforts at any stage of preparedness or response. The report uses real-world examples to demonstrate missed opportunities and global successes in engaging the private sector for prevention, detection, response, and recovery activities.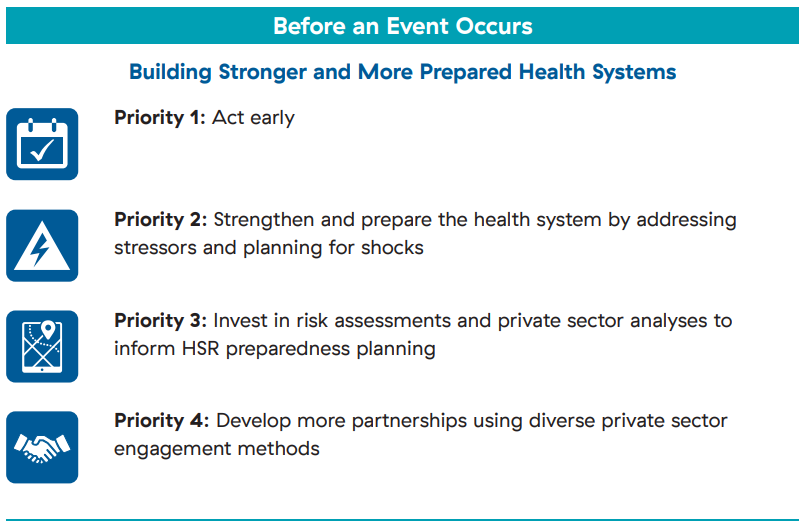 "There remains major distrust between public and private actors, which has limited discussion about private sector engagement in the humanitarian and health systems resilience space. This is particularly difficult in the chaotic moments immediately following a shock," said James White, lead author of the report. White serves as global health security lead for Abt Associates and clinical advisor for SHOPS Plus.
"Trust and opportunities for planning need to be built before events occur. Private actors from various industries have been crucial to minimizing the impact of shock and stressor events, but it's often done too late or ad hoc."
The report stresses the need for whole community responses from the outset, engaging in a systematic process to identify problems, carrying out tasks to address those problems, and finding the right private partners to fill those roles in a particular community.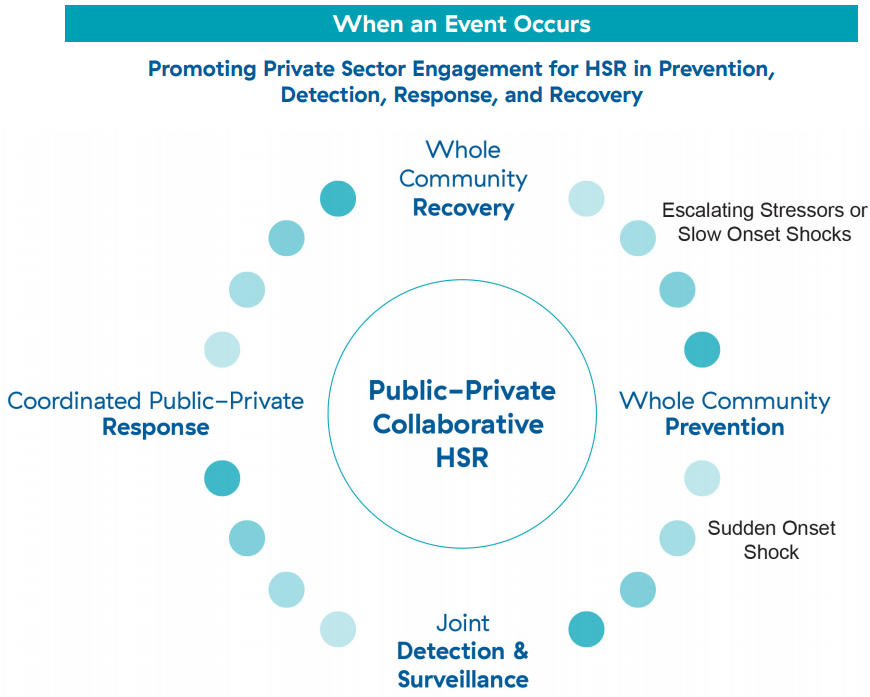 Watch James White discuss private sector engagement in health systems resilience efforts.