HelloJubi answers questions and dispels myths on health topics
Communication and technological innovations play powerful roles in addressing barriers to behavior change and in shaping demand for health products and services. With that in mind, the SHOPS Plus project in India has created a chatbot called HelloJubi, available in Hindi and English, to increase access to information on contraceptives among the urban poor. This is one component of a coordinated campaign across multiple channels, including mass media, interpersonal communications (IPC), emerging digital media, and a family planning helpline.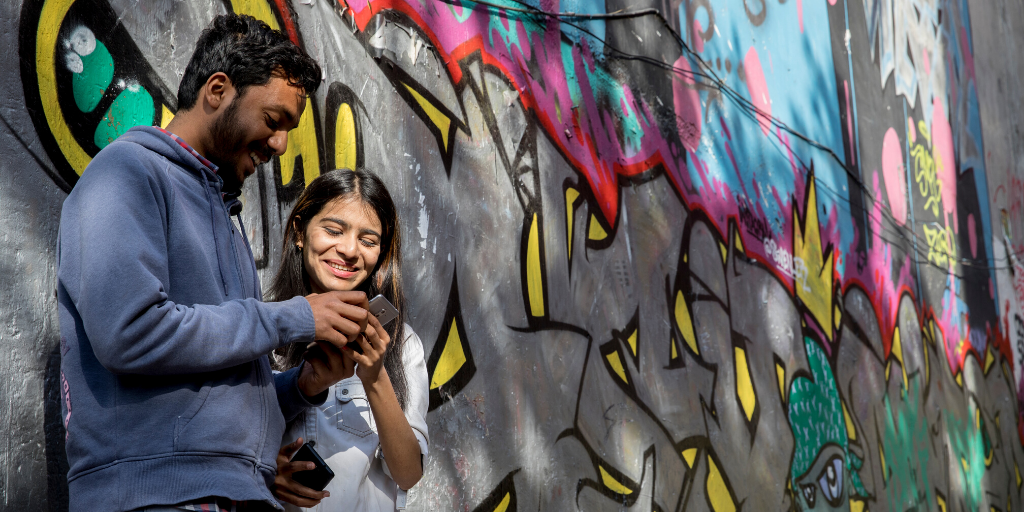 SHOPS Plus formative research revealed that although India is home to the largest urban youth population in the world, information on family planning is largely geared towards more established married couples who already have children. Even though condoms are the most popular contraceptive, their use has declined over the past decade. Talking about sexual and reproductive health is taboo in India, resulting in few conversations about safe practices. Similarly, myths and misinformation are common among youth because conversations are infrequent. To combat this, the chatbot engages its target audience in a fun way that mixes interactive questions, illustrations, and guided conversations. This creates a safe space for youth to receive informed messages on health topics.
The chatbot provides a private and reliable platform for users to receive factual information on family planning and sexual and reproductive health topics. The application both answers users' questions and prompts the user to explore common topics, if they do not have a specific question in mind. It also directs users to speak to counselors through the SHOPS Plus helpline, encouraging further conversation, and provides a link for interested users to purchase condoms online.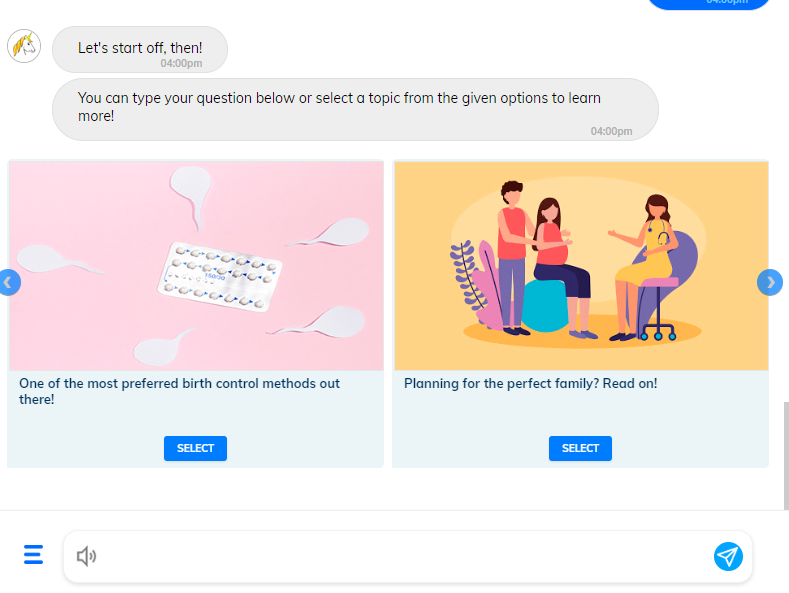 Since its launch in February 2020, the chatbot has seen over 15,000 unique users. As more data becomes available, the SHOPS Plus team in India will work to gain a deeper understanding of user analytics, such as user retention and time spent per user. The chatbot is a versatile tool that can be adapted to any web platform or smartphone app, which will help sustain the chatbot beyond the life of the SHOPS Plus project.