Ensuring Afghan women have access to progestin-only pills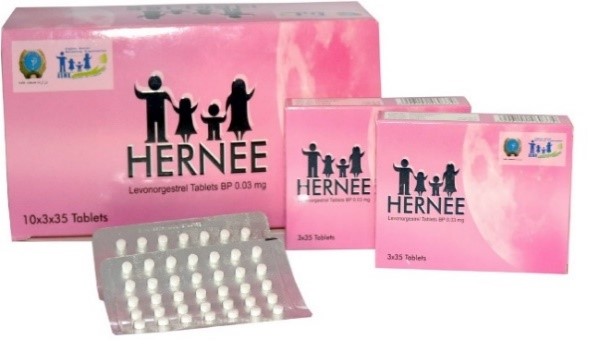 In February 2020, the SHOPS Plus project introduced Hernee, the first progestin-only pills available in the Afghan private sector, where  50 percent of women rely on for their contraception. The new pills are distributed and promoted through the Afghan Social Marketing Organization (ASMO), using its national network of private pharmacies and trained obstetricians and gynecologists.
SHOPS Plus identified progestin-only pills as a priority for introduction in Afghanistan's private sector, based on an analysis of the 2015 Afghanistan Demographic and Health Survey, and market assessments. Nearly 40 percent of women intending to use a contraceptive have recently given birth. Combined oral contraceptive pills, the most popular family planning method in Afghanistan, are not recommended for post-partum women. Though breastfeeding women can safely use progestin-only pills, SHOPS Plus's rapid market assessment noted that they were not available in private pharmacies. Wide availability of progestin-only pills is particularly critical in countries such as Afghanistan, where women cannot easily access methods that require physical contact with a clinician, such as IUDs, implants, and injectable contraceptives.
The progestin-only pills launched right before the COVID-19 outbreak in Afghanistan. Despite this, the pills have quickly been established in the market. More than 140,000 monthly cycles were sold between February and August 2020, delivering close to ten thousand couple years of protection.
Inclusion of progestin-only pills expands contraceptive choice for the Afghan women and their families. Considering inconsistent access in the public sector, its availability in the private sector fills a critical gap in the country's post-partum family planning program." - Dr. Ghutai Sadeq Yaqubi, Acting Director, Directorate of Reproductive Maternal Neonatal Child and Adolescent Health, Ministry of Public Health, Islamic Republic of Afghanistan.
The project's objective in Afghanistan is to achieve, in partnership with ASMO, a sustained increase in the use of priority health products in family planning, maternal and child health, and nutrition. This is done by using evidence-based sustainable social marketing and social behavioral change strategies. SHOPS Plus has supported ASMO to socially market a range of modern contraceptives, including Khoshi oral contraceptive pills, Khoshi injectables, Asodagi condoms, and will  introduce premium condoms at an affordable price soon.