Botswana government officials take a masterclass in public-private contracting to improve HIV outcomes
The government of Botswana views contracting with private facilities as a strategic approach to improve, and increase, access to HIV care. In December 2020, SHOPS Plus conducted a masterclass for Ministry of Health and Wellness officials in public-private contracting for essential health services, including clinical HIV services. Those who took part increased their understanding of how to establish and oversee public-private contracts to support improved health outcomes.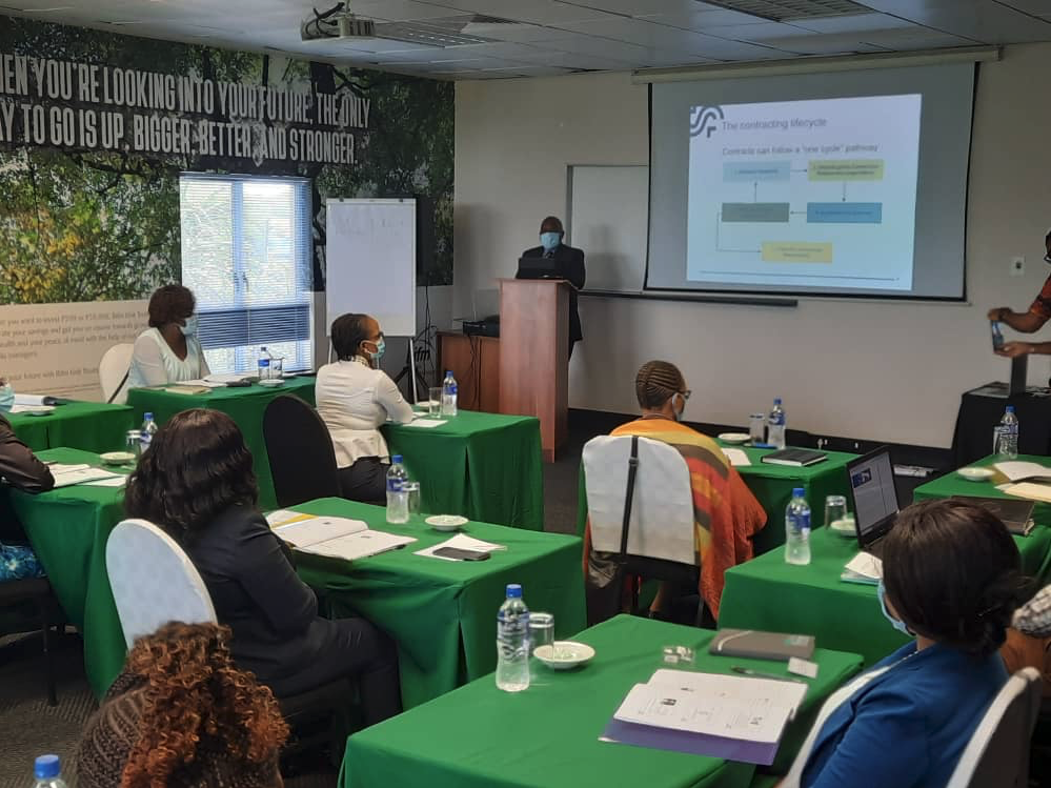 Identifying opportunities to engage the private sector for HIV care
Ninety-seven percent of people living with HIV in Botswana who know their status receive antiretroviral therapy treatment. This is an impressive achievement. However, greater patient volumes have led to challenges, including overcrowding in public healthcare facilities, longer waiting times, and reduced time for counseling and other services that support treatment adherence. The COVID-19 pandemic has increased the need to decongest public facilities.
In support of the government's strategy for improved health partnership, SHOPS Plus organized a workshop with public and private sector representatives to create an action plan to improve public-private engagement in the HIV response. The workshop built on previous assessments to identify opportunities within the private health sector. Participants prioritized public-private contracting services including the management of stable clients, decentralized drug distribution, and viral load testing.
Equipping officials with the knowledge needed for future public-private contracting
Based on the workshop findings, SHOPS Plus led the masterclass—two half-day capacity building sessions on public-private contracting for clinical HIV services with Ministry of Health and Wellness officials. The sessions addressed how to set up and manage public-private contracts that expand access to HIV and other priority health services in the private sector, align with overall Ministry Health system objectives, and complement public sector service provision and respond to evolving priorities, such as the COVID-19 response.
The training oriented the officials to the five phases of the contracting lifecycle through a variety of interactive activities. Participants conducted a feasibility analysis of a potential contract, engaged in role play to negotiate a contract, and completed quizzes to test their knowledge. They came from a wide range of Ministry departments and had varying experience levels with contracting. This brought a variety of perspectives to group work.
After the masterclass, participants reported feeling more confident with contracting and expressed interest in having follow-up trainings. As SHOPS Plus trainer Michel Katombe noted, "The participants realized the importance of the five stages of the contracting lifecycle and indicated that they would apply them in their work."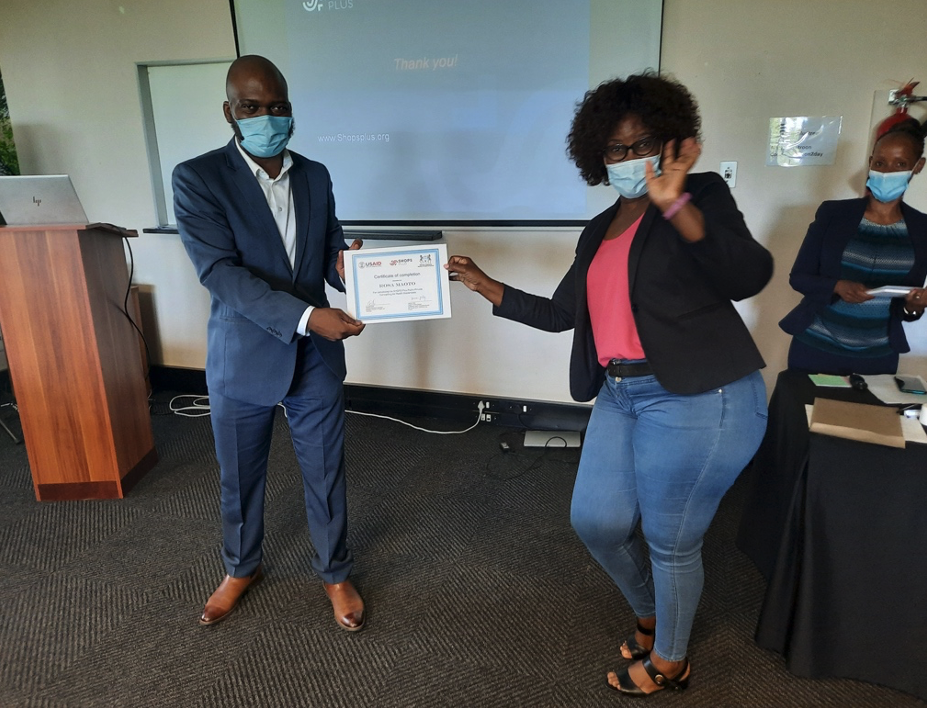 Establishing the foundation to implement public-private contracts
The Ministry officials are now equipped with foundational knowledge that they can use to contract with private facilities for clinical HIV services. Key to the success of future contracts will be effective collaboration with the private sector. Moses Keetile, deputy permanent secretary at the Ministry, explained that contracting is an opportunity to create a mutually beneficial relationship between the public and private sectors. If done properly, a contract can be a "win-win" for both sectors, improving health outcomes for people living with HIV and the general population.
To learn more about public-private contracting for health services, check out our contracting FAQ. Read SHOPS Plus briefs on integrating family planning into universal health coverage efforts through health financing and on experiences of small and medium providers who participate in health financing programs.